60% Of Everything We Haul Gets Recycled
Choose from full-service junk removal, hauling, light demo, bed bug clean outs, eviction clean outs both commercial and residential. 5-star company on Google, Yelp, and Facebook. #1 in customer service.
We Offer On-Demand Labor, Hauling, Waste Disposal, Junk Removal Services, Garbage Pickup, And Recycling Solutions For Residential, Commercial, Industrial, And Municipal Customers. Specializing In Bank Foreclosure Clean Outs, Eviction Clean Outs, Bedbug Cleanup, Nuisance Abatement, Homeless Camp Cleanup, Light Demo, And More. We Can Assist You With The Removal Of Single Items To Multiple Truckloads.
Commercial Junk Removal Services
Residential Junk Removal Services
Light Demolition Services
See what our customers are saying about us.
We Bring 4 Decades Of Waste Management And Recycling Expertise To The Junk Removal Sector
Appliance Recycle Program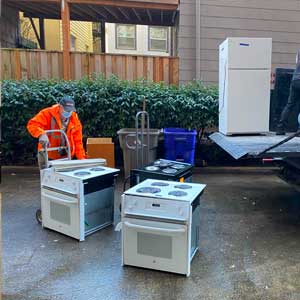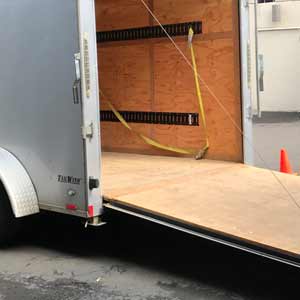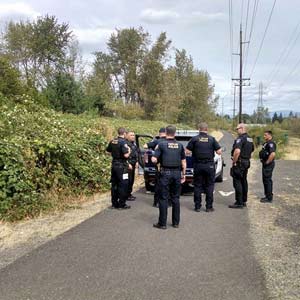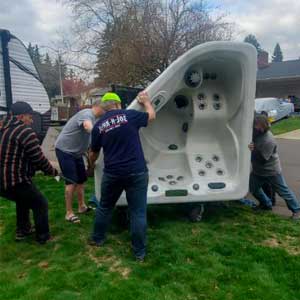 Mattress Removal & Recycle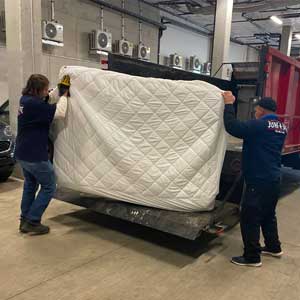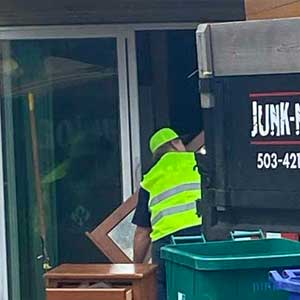 Full Clean Out Service
Light Demo & Hauling
Yard Debris Removal
Hot Tub/Spa Removal
Appliance Removal
Electronics Recycling
Furniture Removal
Wood Stove Removal
Garage Clean Outs
Construction Debris
Unattended Death Clean Out Service
Decks Complete Teardown & Removal
Shed Teardown & Removal
Estate Clean Outs
Construction Materials
Office Clean Outs
Nuisance Cleanup
Homeless Camp Cleanup
Waste Removal
Hauling
Property Management
Real Estate
Warehouse Clean Outs
Storage Clean Outs
Restoration & Renovation Debris Removal
Merchandise Removal
ATM Removal Service
Retail Services
Appliances: Refrigerators, Ranges, Wall Ovens, Dishwashers, Washer & Dryers, Freezers, Wine Coolers.
Automotive Parts
Boats
Construction/Remodel Debris
Couches, Chairs, Recliners
Electronics (E-waste)
Computer Equipment & Servers
Food
Furniture & Fixtures
Hardscape Materials
Heating Devices
Hot Tubs
Housewares & Furnishings
Mattresses & Box Springs
Pianos
Bicycles
Carpeting & Rugs
Scrap Metals
Medical Equipment
Metal Recycling
Musical Instruments
Outdoor Furnishings & Equipment
Paper/Packaging/Packing Material
Personal Belongings
Glass
Tools & Equipment
Toys/Sports Equipment
Pet Supplies
Pool Tables
Yard & Garden Landscape Debris
Televisions
Tires & Rubber
Household Trash
Printers, Scanners, Copiers
Exercise Equipment
Concrete
Hazardous Waste: cleaning supplies, paints, batteries, etc. Ask us.
Why Pay more for less? Call now for a free no obligation Estimate.
Areas We Service
Our Portland location proudly provides service to the Greater Portland Metro Area and surrounding cities.
Cities include: Gresham, OR, Troutdale, OR, Fairview, OR, Sandy, OR, Damascus, OR, Eagle Creek, OR, Estacada, OR, Beaverton, OR, Aloha, OR, Cornelius, OR, Forest Grove, OR, Gladstone, OR, Hillsboro, OR, King City, OR, Lake Oswego, OR, Milwaukie, OR, North Plains, OR, Oregon City, OR, Portland, OR, Vancouver, WA, Sherwood, OR, Tigard, OR, Tualatin, OR, and West Linn, OR.
We service the I-5 corridor from Salem, OR to Longview, WA.